In order to properly appreciate the possible extradition of the Bushiris from Malawi to South Africa, it is necessary to understand extradition law and its processes more generally.
Malawi's ministry of foreign affairs has issued a stinging statement criticising South Africa for the way that President Lazarus Chakwera and his delegation was treated on leaving the country on Friday after his two-day visit.
It described the treatment as "improper" and that it "breached diplomatic protocols" as well as leading to a long delay.
The statement details extensive checks on the luggage and the president's plane for "unspecified security reasons".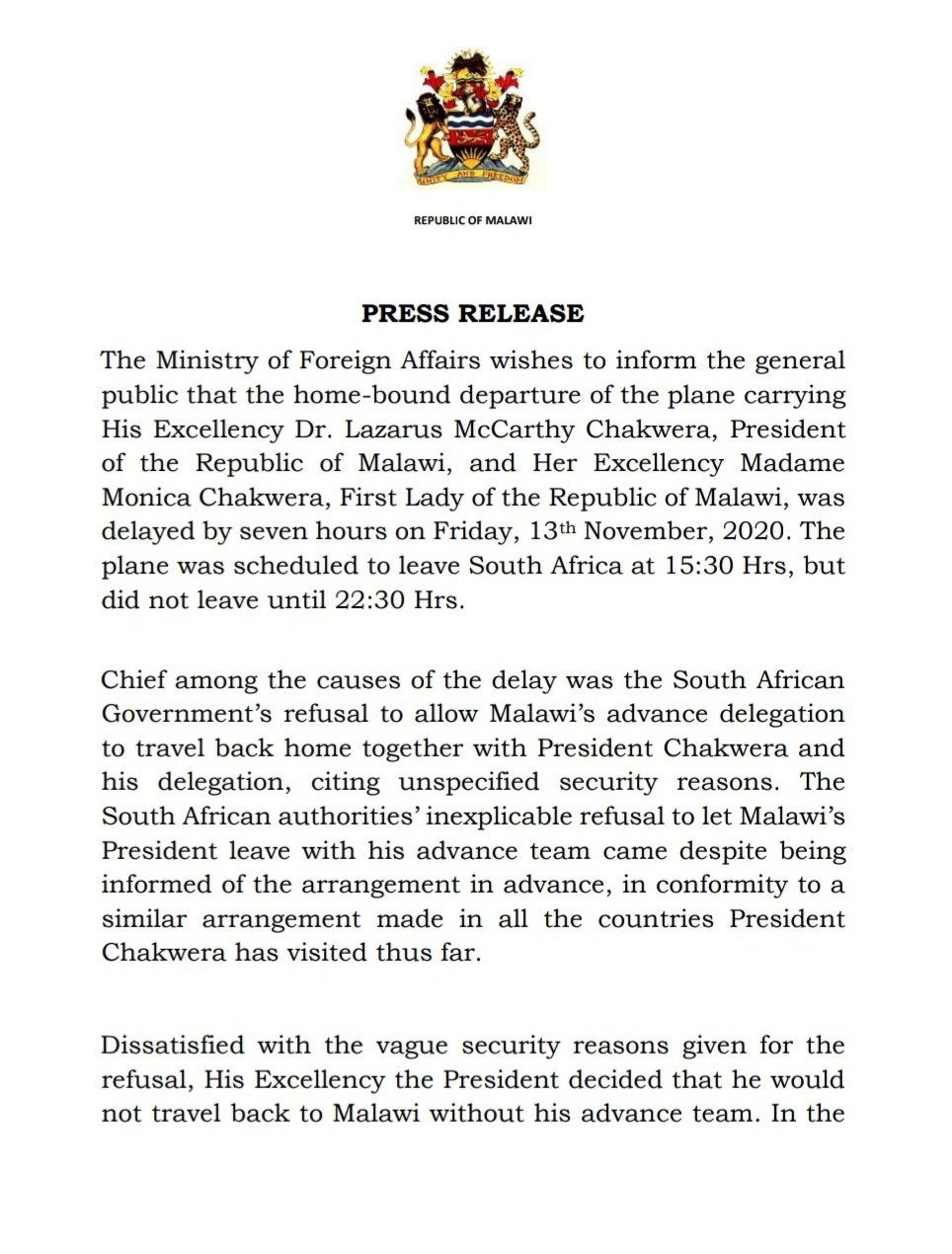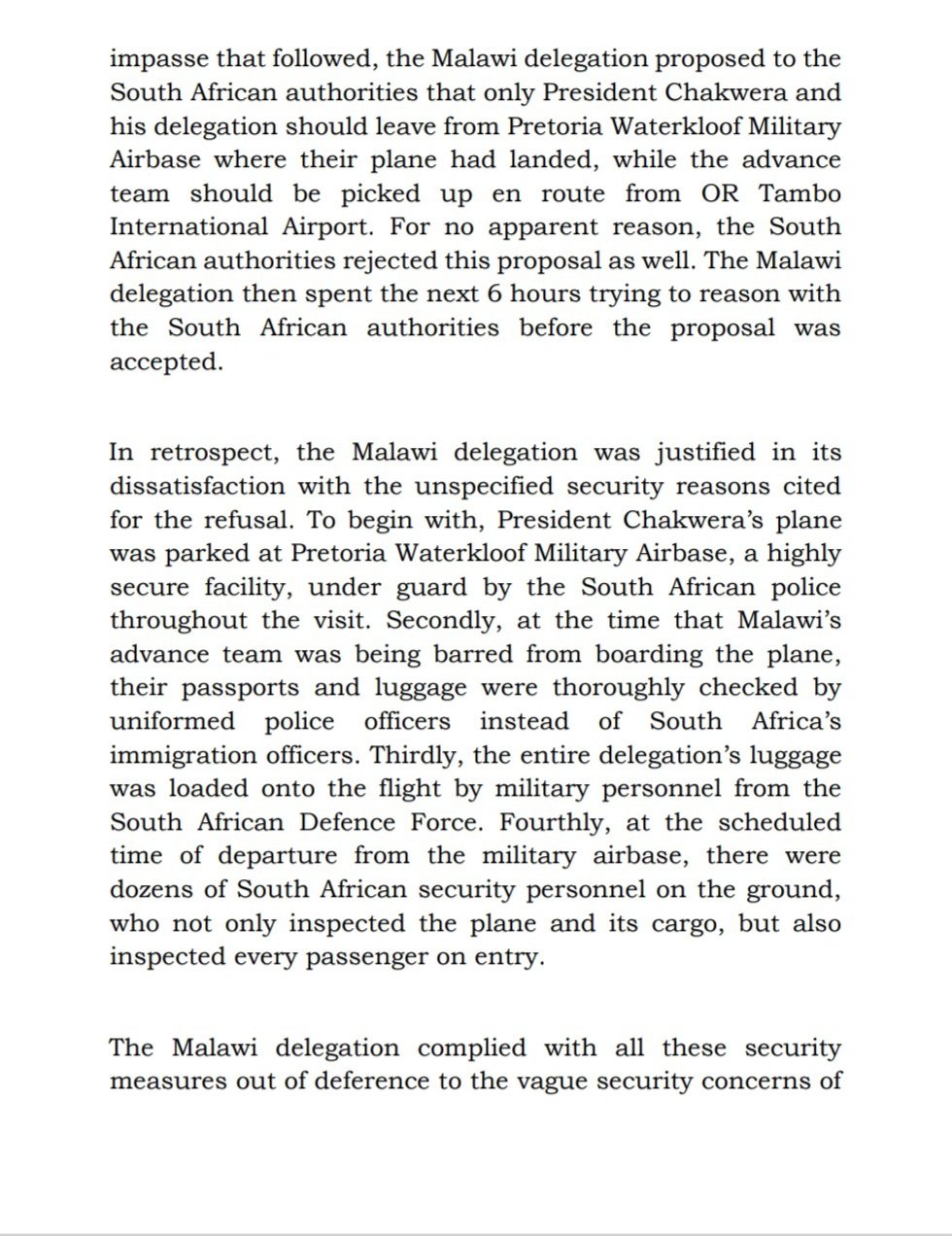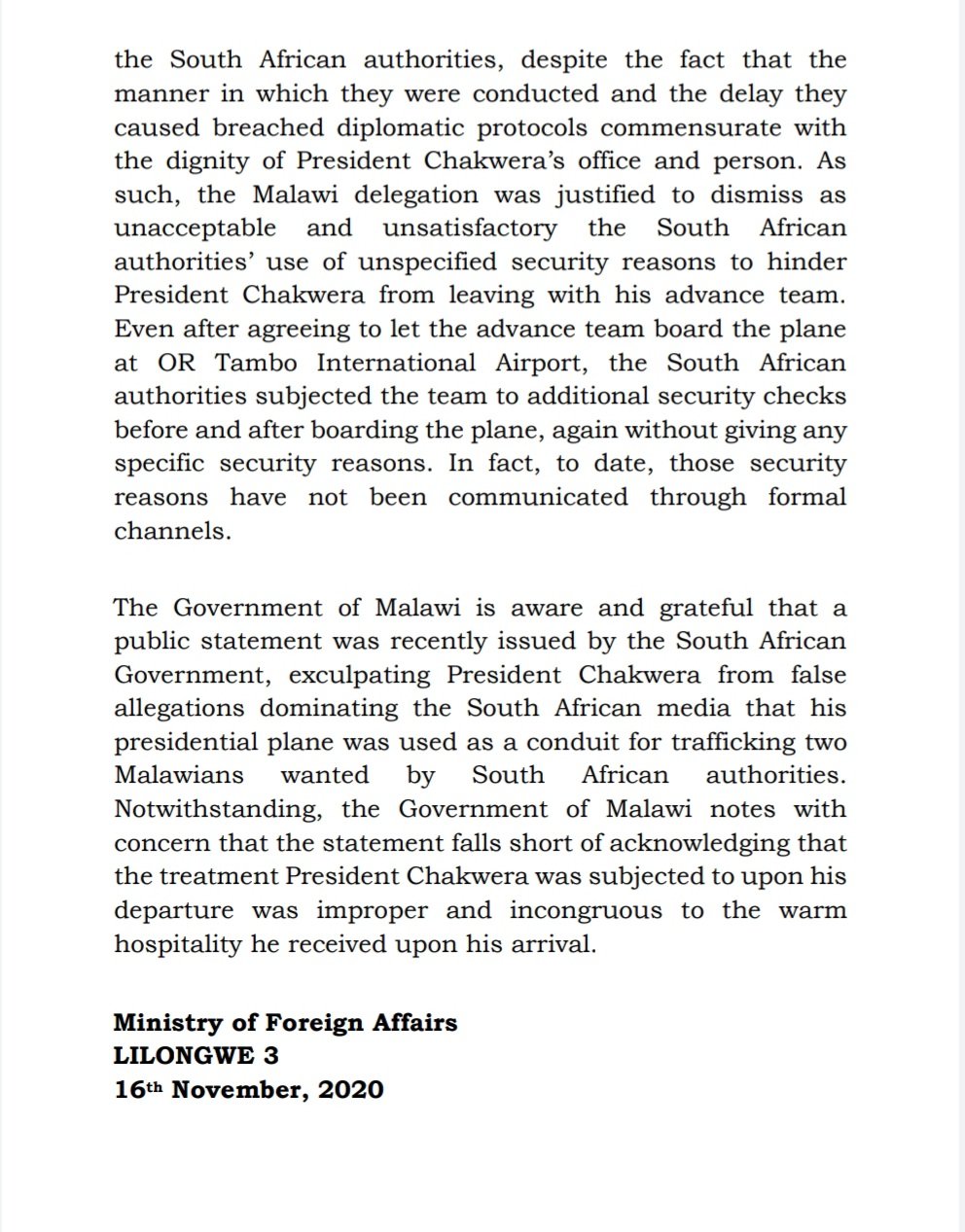 The foreign ministry's comments come after well-known Malawian Christian preacher Shepherd Bushiri skipped bail in South Africa and fled to Malawi.
Malawi's Foreign Minister Eisenhower Mkaka told the BBC that he believed the reason for the seven-hour delay in the president's departure was because South Africa suspected that President Chakwera's entourage had tried to smuggle Mr Bushiri out of South Africa.
The South African authorities have however made it clear that the preacher was not on the president's plane.